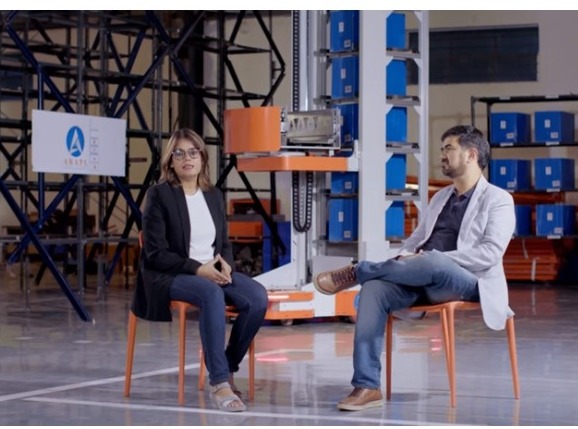 .
634 total views, 11 views today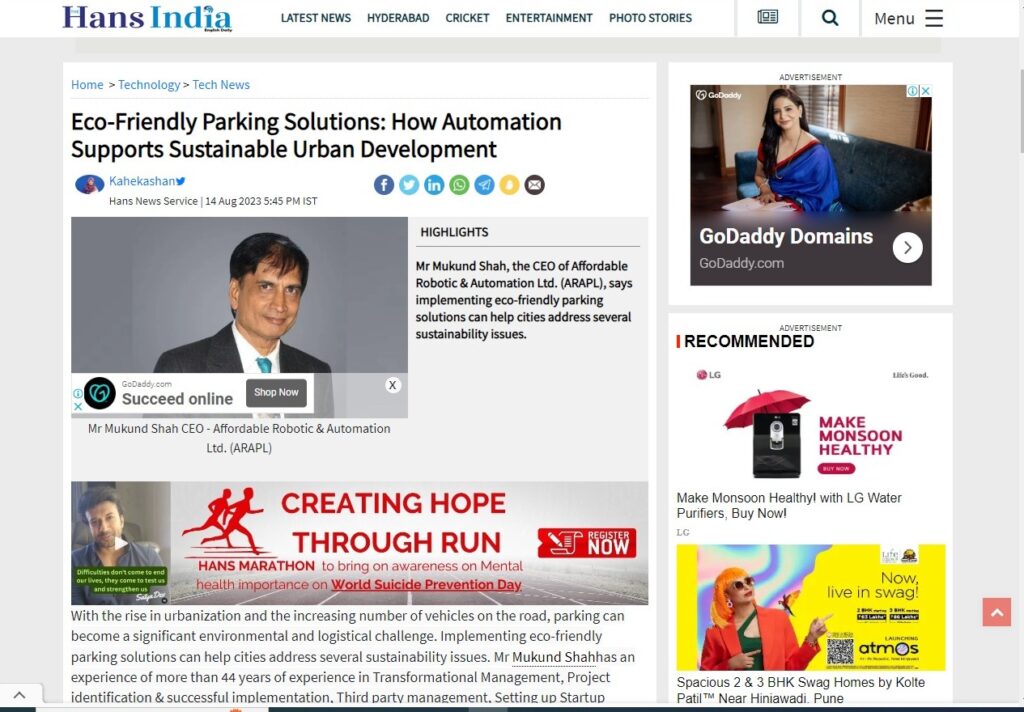 With the rise in urbanization and the increasing number of vehicles on the road, parking can become a significant environmental and logistical challenge. Implementing eco-friendly parking solutions can help cities address several sustainability issues. Mr Mukund Shahhas an experience of more than 44 years of experience in Transformational Management, Project identification & successful implementation, Third party management, Setting up Startup Companies, Business Restructuring, Training, and turnaround strategies. Read more
831 total views, 11 views today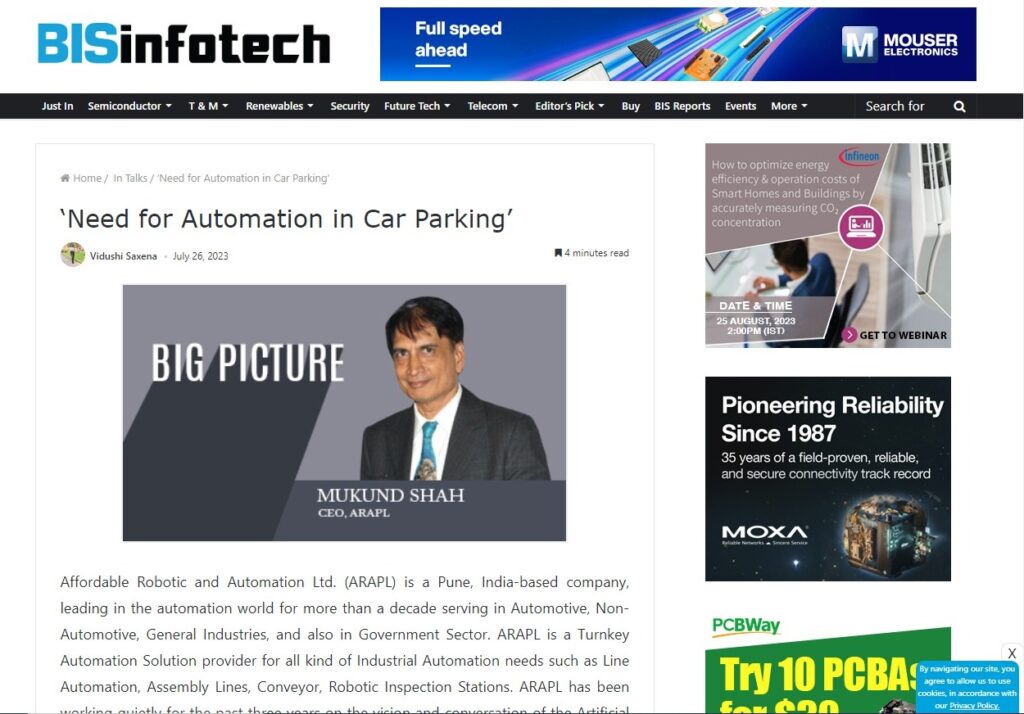 Affordable Robotic and Automation Ltd. (ARAPL) is a Pune, India-based company, leading in the automation world for more than a decade serving in Automotive, Non-Automotive, General Industries, and also in Government Sector. ARAPL is a Turnkey Automation Solution provider for all kind of Industries Automation needs such as Line Automation, Assembly Lines, Conveyor, Robotic Inspection Stations. ARAPL has been working quietly for the past three years on the vision and conversation of the Artificial Intelligence (AI) space. Read more
1,084 total views, 13 views today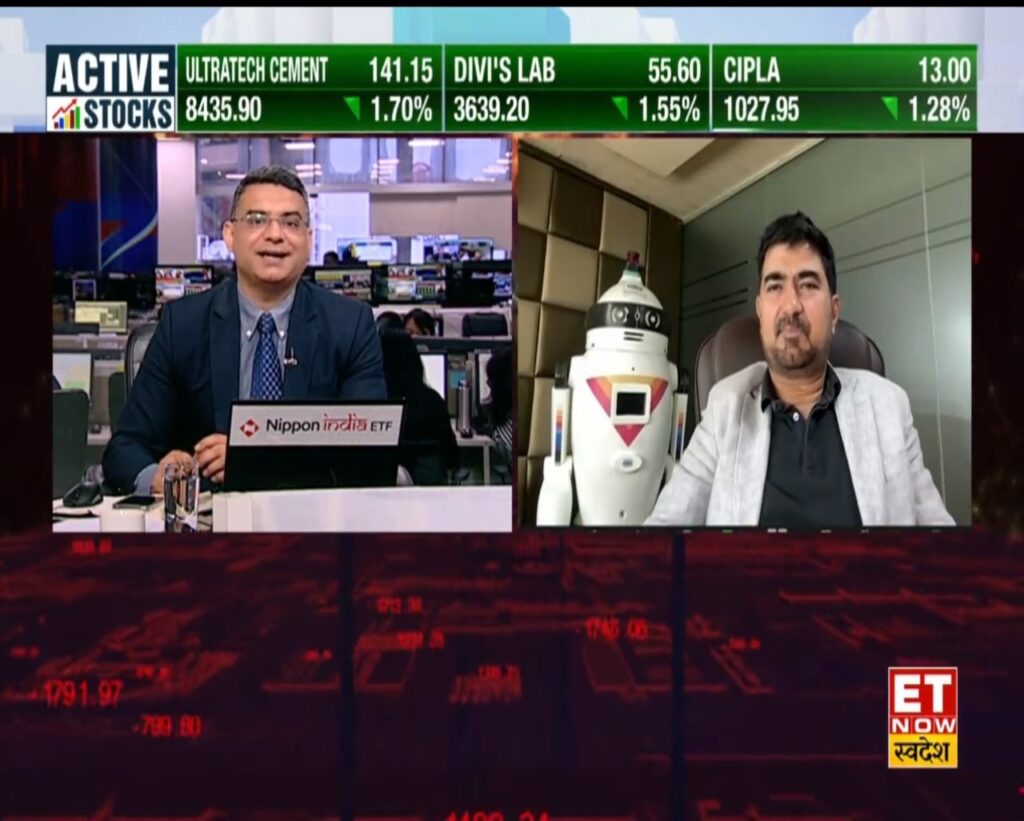 –#AffordableRobotics का किस सेगमेंट में है फोकस? -कंपनी का 3-5 साल के लिए क्या है ग्रोथ आउटलुक? देखिए
@AraplSolutions के MD मिलिंद पडोले से खास बातचीत Click here for the full interview.
1,135 total views, 9 views today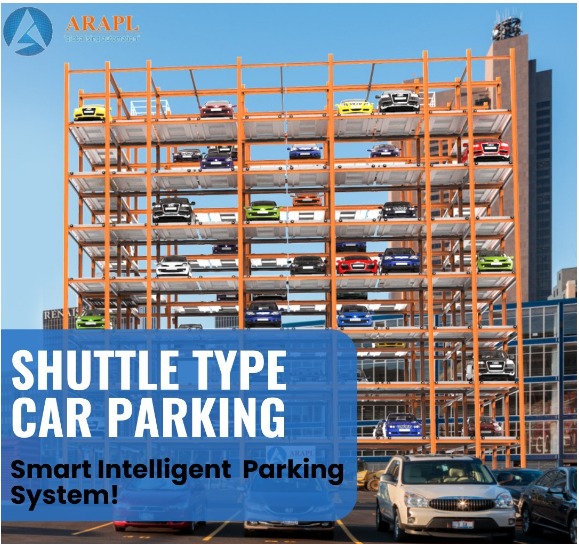 By migrating to the Main Board, the company aims to bolster its visibility, broaden investor base, and leverage the advantages associated with listing on India's premier stock exchanges, the company said. Read More
1,058 total views, 11 views today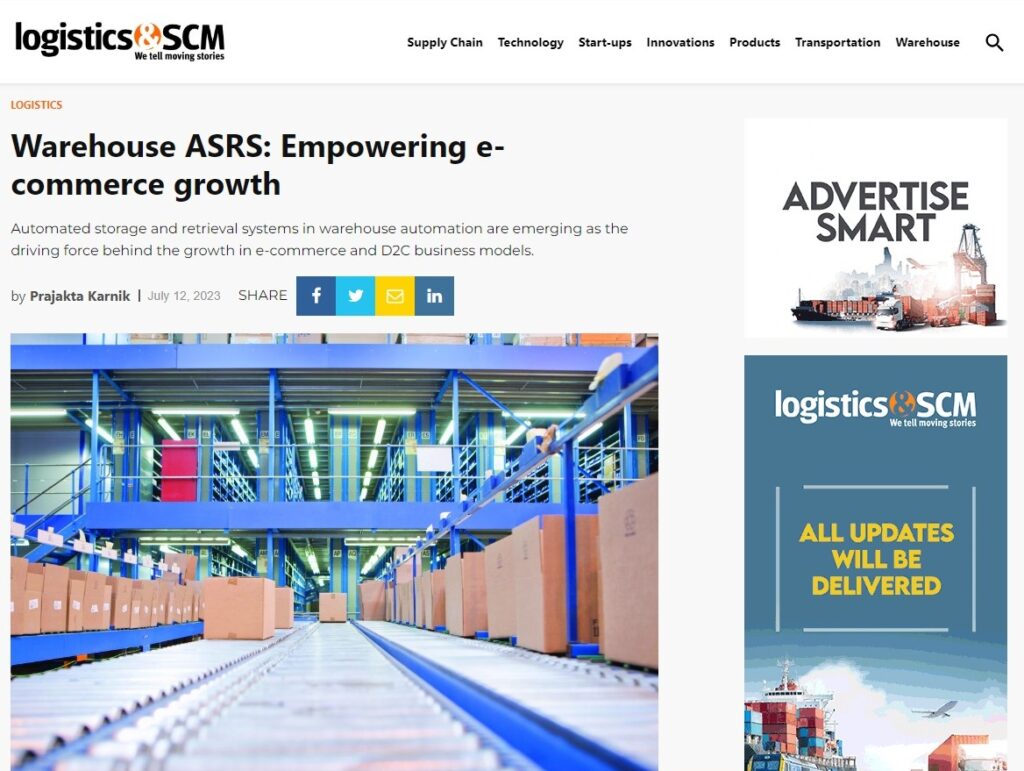 Automated storage and retrieval systems in warehouse automation are emerging as the driving force behind the growth in e-commerce and D2C business models. Read More
10,827 total views, 10 views today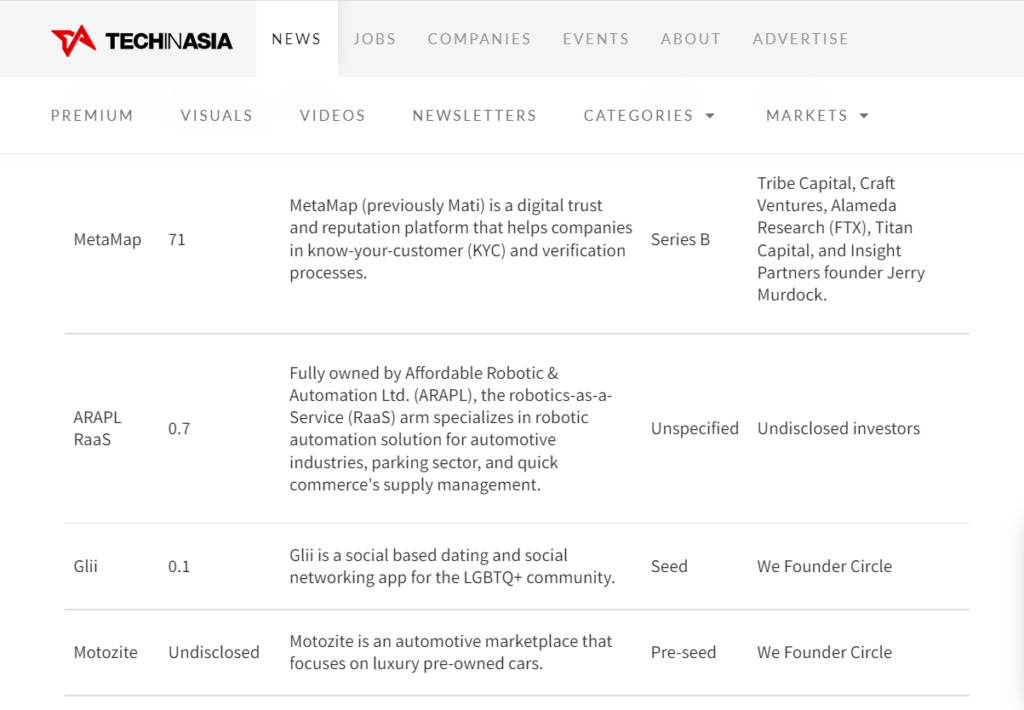 Startups in India, including MetaMap, ARAPL RaaS, Glii, and Motozite collectively raised about US$71.8 million today in disclosed funding. Read More
9,986 total views, 12 views today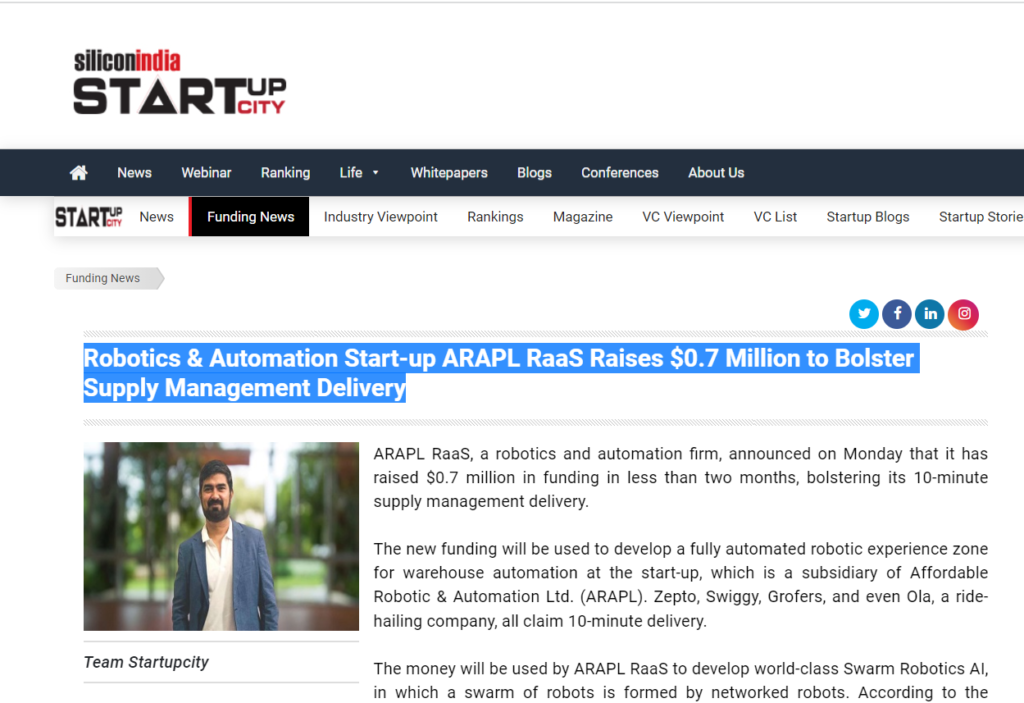 ARAPL RaaS, a robotics and automation firm, announced on Monday that it has raised $0.7 million in funding in less than two months, bolstering its 10-minute supply management delivery. Read More
10,170 total views, 8 views today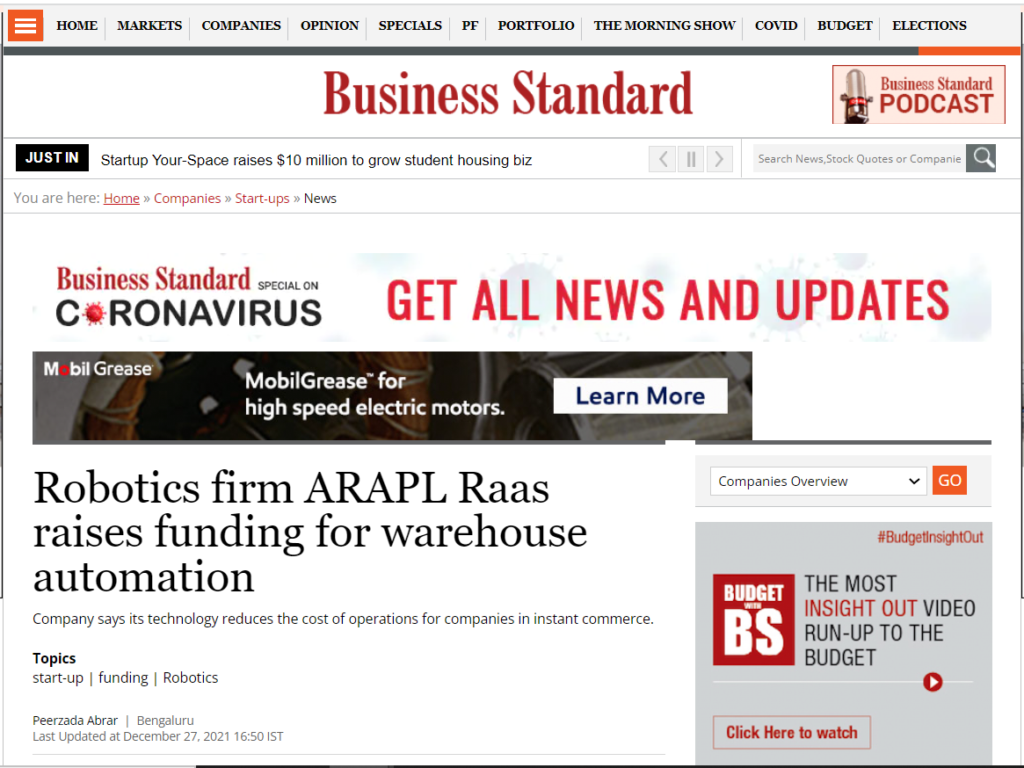 ARAPL RaaS, a robotics and automation company, said on Monday it has raised $0.7 million funding within two months of its existence as it strengthens its 10-minute delivery in supply management. Read More
24,822 total views, 8 views today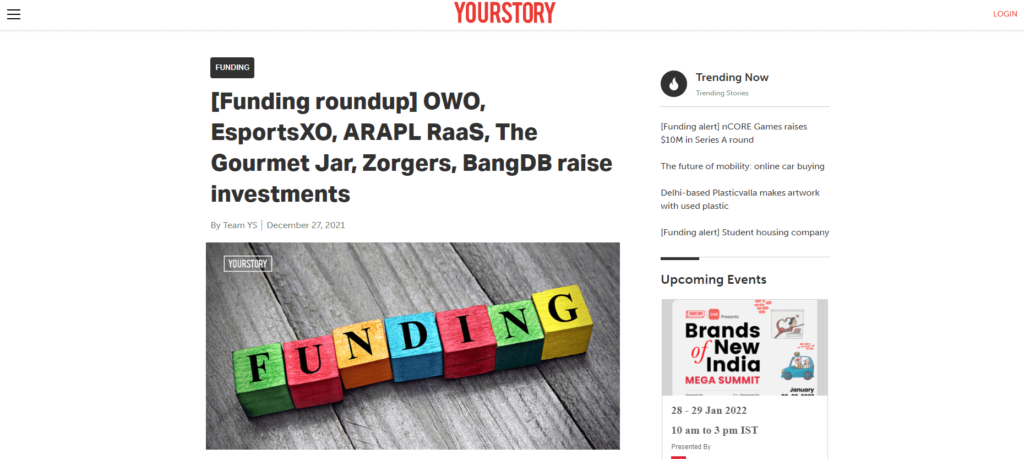 ARAPL is a turnkey robotic automation solution provider for automotive industries and parking automation in the realty sector that offers RaaS (Robotics as a Service) on a pay per use basis. Read More